Who do we help?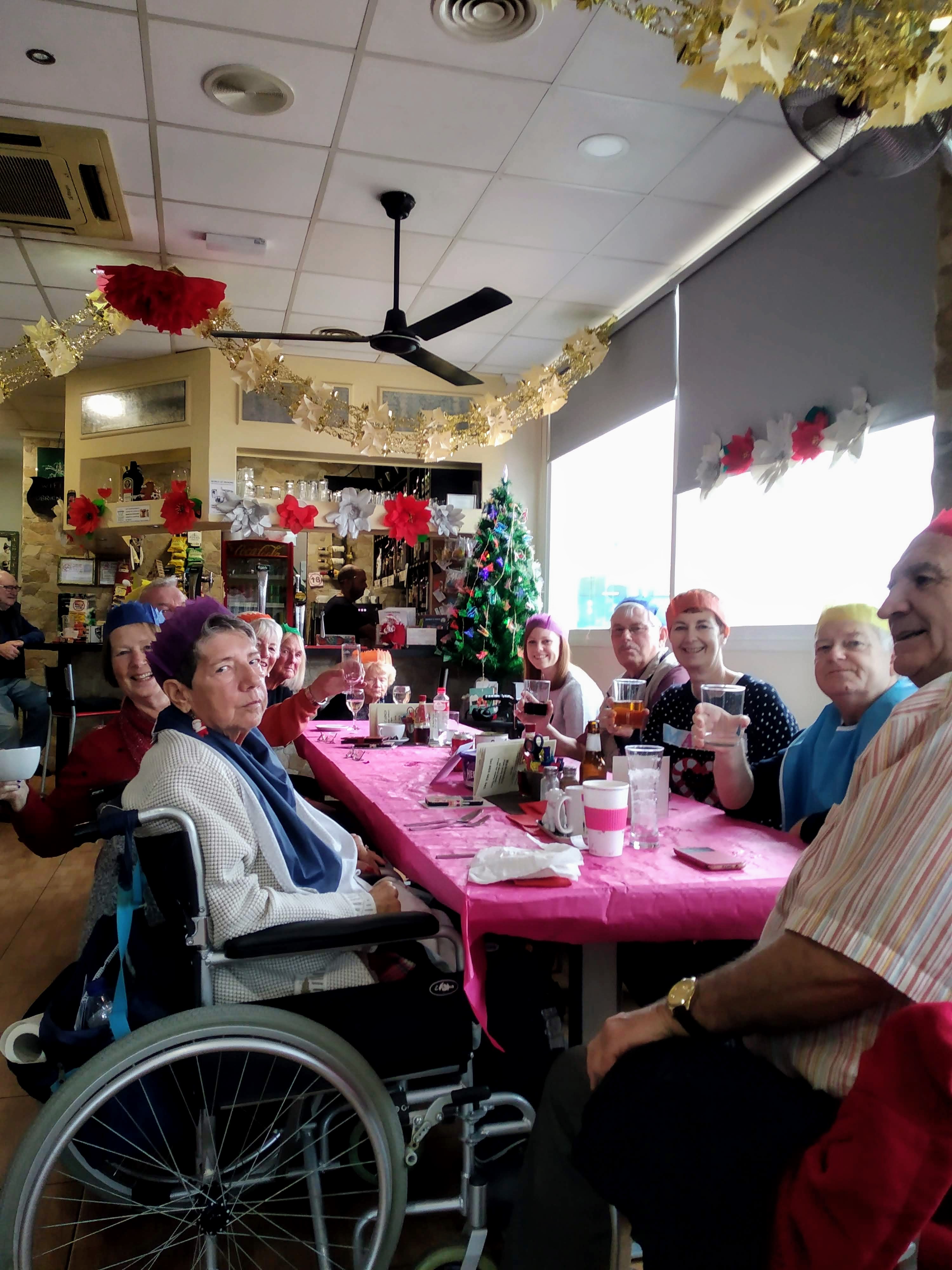 We help sufferers of the five neurological diseases we support, and their carers (our Members). Members must be resident in Spain. There is an annual membership fee of €10 which offers free access to:
Support from our Liaison Officer who will offer confidential advice and support in respect of:

Grants available from the Association
Grants/allowances available either in Spain or the United Kingdom.

Information about other charities and care agencies who may be able to assist Members, for example hire of equipment.
The Movers and Shakers Club is held every Friday at 1.00 pm-3.00 pm where Members meet up for a drink and a chat on a full range of topics, and to exchange ideas and information. The Club is held at: O'Brien's Bar,
El Raso,
Guardamar.
Free tickets to all fundraising events and help with transport if that is needed.